"I could not manage all the stuff I do now if I were still in that dark place shackled to a bottle."
This is what Mary Burt-Godwin, host of Biz TV's America Trends, told Scott and Fredd during a recent podcast. Scott has been a guest on Mary's show several times to discuss addiction, recovery, and the opioid epidemic, and she was brave enough to take a turn in the hot seat.
Mary is six-and-a-half years sober. Her vice? Alcohol.
For Mary, alcoholism runs in the family. She grew up in San Diego with a father who was a successful attorney—and a functioning alcoholic. Her grandmother died from alcoholism, and Mary grew up hearing wild stories about her and other family members.
Mary fell into the family pattern of alcoholism—but she broke it.
As Mary grew up, booze was everywhere, morning, noon, and night. At thirteen, she raided her parents' liquor cabinet, got drunk, and liked it. She became a functioning alcoholic, even as she competed in school athletics and got into college.
In Mary's words, "Booze became an obsession of mine at a very young age."
She went to a college that was known for being a party school. She worked on a film set after graduation. Wherever she went, there was alcohol in abundance and plenty of excuses to drink it. "I was 'Party Mary,'" she says.
As you may have predicted, Mary used alcohol to self-medicate.
She felt good about her reputation as a party girl, even when she didn't feel good about much else in her life. She could go from being fun to verbally abusive in an instant, which is something she recognized as a trait belonging to her father.
Mary's alcoholism didn't improve when she got married and had children. She became a "sippy cup mom," drinking in the cul-de-sac and at the pool with other parents. When she and her husband divorced, she spiraled. She admits to being manipulative and engaging in risky behavior when the kids were with their dad.
Eventually, someone called Mary out.
Someone Mary was dating at the time told her she had a problem. Of course, her first reaction was denial. However, she had to admit he was right. Deep inside, she knew she was on the same path that claimed her grandmother.
No one liked her grandmother. No one had one nice thing to say about her. In 2016, Mary decided to make a change. She turned to her sister, who was seventeen years sober, to discuss recovery options and entered into a 28-day program.
Was getting sober easy? Absolutely not. Mary says that giving up alcohol was "like losing an appendage." She turned to alcohol when happy or sad, and she felt the loss with the same keenness as she'd felt the loss of her father.
How does Mary stay sober?
She goes as hard with recovery as she once did with drinking. She knows that slipping up just once could ruin everything—so she works on her recovery every single day.
She does it for herself, her girls, and a brighter future.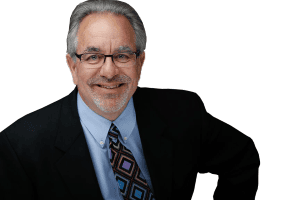 If you are facing a situation with a loved one, spouse, or even a child that has started to spiral, please call me at 619-993-2738.
Scott is the Founder and CEO of Confidential Recovery, an drug addiction treatment program in San Diego.
About Scott H. Silverman: Scott has been fighting against addiction for over 20 years, one person, speech, and book at a time. You can buy a copy of his latest book "The Opioid Epidemic" here.
(c) 2022 Scott H Silverman. All Rights Reserved.