You know this in your heart of hearts. You can't go on like this, and this situation can't progress anymore. You've tried countless ways to move forward. Nothing has worked. That's why you are here. It's becoming a crisis.
Frustration.
Fear.
Anxiety.
Hopelessness.
Confusion.
These are just some of the emotions you are experiencing right now. Most importantly, you don't know what to do next. That frustration of feeling hopeless in this situation is what keeps you up at night, fearful of what tomorrow may bring.
All throughout life we rely on teachers, coaches, and mentors to help us learn how to throw a curve ball, pass the ACT, move ahead in our career, or lose weight. Yet, when it comes to the things we value most, our relationships with loved ones, we try to go it alone.
These are complex and trying situations: 
Watching someone struggle with addiction.
Encouraging a loved one to leave a dangerous situation.
Healing a troubled marriage.
Empowering children to make positive choices in their life.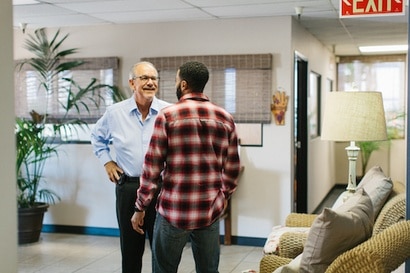 People do not know how to navigate these situations. It's not something we are taught how to deal with. Which is why you need help. Just like teachers, mentors, and coaches you've relied on throughout your life, I am here to help you and your loved ones navigate this crisis. I am a catalyst for change. With over 20 years working in rehabilitation, I have helped thousands on their journey toward recovery. Most importantly, I have walked in their shoes.Together we can create a clear path forward to positive change.
After working with me, clients will:
 Feel empowered

 Build a common ground with family members

 Create healthy boundaries

 Facilitate hard conversations in a meaningful way


 Have specific steps to move forward

 And, most importantly, have hope for a better future
Scott has been featured in