The Opioid Epidemic: What You Don't Know Will Destroy Your Family and Your Life will be available in the winter of 2021. Within it, readers will discover:
Addiction is a crisis … what we need is a solution NOW!
Greed, corruption, and cowardice created a monster.
Telltale signs that someone is addicted
Stories that will sadden, shock, educate, and inspire.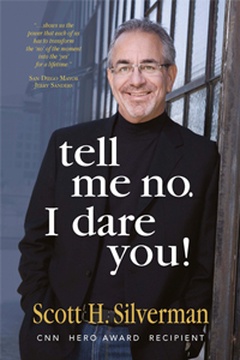 This is my personal journey. Part memoir, part how-to, this book will inspire you to transform the challenges of your life into a platform for a fulfilling life. The disease of my addiction led me to the edge in New York City. I tried to take my life. This was rock bottom. That's the day I decided to turn my life around.
This book captures my journey from a near suicide to starting a multi-million dollar non-profit helping thousands of at-risk teens enter into the workplace, into society, into productive lives. While it might sound like a screenplay, this is the reality of my life. 
Heroes are made, not born.
Join me on my journey as I show you how to apply this to your life. Together, we will travel the streets of Turkey, Israel, Amsterdam, and the deserts of southern California recounting how I found the courage to live up to my potential. This book is honest, poignant, hilarious, but most importantly, your guidebook to accepting the challenge of turning the nos in your life into action-filled yeses.