Scott covered a wide range of topics, including:
The devastation wrought by the opiate epidemic
The negative stigma around substance use disorders (SUDs), and tips on overcoming it
How to get help for a SUD
Of course, Scott also answered questions about his new book, "The Opioid Epidemic," which is now shipping and you can purchase here.
Watch the entire segment here: Scott H. Silverman on Fox News 32 Chicago.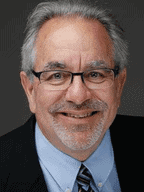 © 2021 Scott H. Silverman, "Your Crisis Coach"
About Scott H. Silverman: Scott has been fighting against addiction for over 20 years, one person, speech, and book at a time.  Contact Scott by calling (619) 993-2738 or visit Your Crisis Coach to learn more about Scott's work and public appearances.  You can buy a copy of his latest book "The Opioid Epidemic" here. Scott is the Founder and CEO of Confidential Recovery, an outpatient addiction treatment program in San Diego.