The most valuable advice on addiction and recovery often comes from those who have experienced the struggle. We've discussed the importance of peers before, especially when considering Scott Silverman's journey. He turned his experience with alcoholism, drug addiction, and suicidal thoughts into a powerful catalyst for change. Now, his life revolves around helping others as a crisis coach and the CEO of Confidential Recovery in San Diego.

Despite his passion and experience in the fields of addiction, intervention, and recovery, there was one role Scott could not fill. He needed someone familiar with addiction and the military to head his recovery program for veterans.
Enter Jay Wylie, Veteran Coordinator and Operations Manager for Confidential Recovery.

Jay spent more than two decades as a naval officer, but alcoholism forced him to return to civilian life. When faced with the choice between spiraling further into addiction and entering recovery, he chose recovery. Now, he's nine years sober and working on his certification as a Substance Use Disorder Counselor.

During a podcast with Scott, Jay talked openly about why he turned to alcohol. In short, those in the military are under more pressure than the average person can imagine. Every day, we ask them to prevent conflict here and overseas—or engage in conflict when necessary. We ask them to do this without any mistakes, casualties, or environmental impacts. We ask them to do this without making choices that could reflect poorly on the country.

Jay coped with the pressure by drinking. He drank as much as he could whenever they pulled into port to keep his fears at bay.
Unfortunately, Jay's story is not unique. As we mentioned in a previous article, approximately one in ten veterans who fought in Iraq and Afghanistan deal with substance use disorder, and nearly one-third of those being treated for SUD also have PTSD. Considering twelve percent of the veteran population resides in San Diego, ensuring there are recovery options readily available for veterans is vital.

Eventually, Jay's lifestyle caught up with him, and he had to leave the Navy "unceremoniously." He took advantage of the Navy's rehabilitation program, and there he discovered the twelve-step program. It worked for Jay. He met Scott, who needed someone specializing in first responders dealing with SUDs. Considering nearly half of all first responders are veterans, making a department specializing in addiction and the military just made sense.

Jay goes on to mention that half of the employees at Confidential Recovery are veterans, and many of them are in recovery, as well. For a facility with peer support, there is no better place for veterans than Confidential Recovery. They offer a safe space for veterans who just want to feel normal again, no matter where or how they served.
Hope and help are out there—for everyone.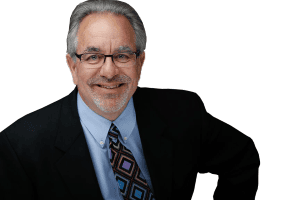 If you are facing a situation with a loved one, spouse, or even a child that has started to spiral, please call me at 619-993-2738.
Scott is the Founder and CEO of Confidential Recovery, an addiction treatment program in San Diego.
About Scott H. Silverman: Scott has been fighting against addiction for over 20 years, one person, speech, and book at a time. You can buy a copy of his latest book "The Opioid Epidemic" here.