Why should you confide in a crisis coach? Why should you make that call? No one can fix your addiction except for you, and what makes this person think they can motivate you, help you, and connect you with resources that will actually work?
Scott Silverman can help because he knows what you're going through.
Addiction didn't happen to his friend or family member. Addiction happened to him. He spent years as "an unlicensed pharmacist," addicted to all manner of drugs and alcohol. That journey took him to the lowest place imaginable, and isn't it funny how feeling so low emotionally can bring you to an elevated place physically?
For Scott, that physical place was the 44th floor of an office building. He found himself there after a binge-drinking episode that left him blackout drunk and the future of his job in jeopardy. He could have jumped, and he almost did. But at the last moment, he turned around and decided to turn his life around, too.
Now, he's celebrating thirty seven years of continuous sobriety.
Scott went from addict to crisis coach, family navigator, and CNN hero.
"This is a disease of denial."
Scott didn't notice he had a problem because he was a functioning addict. He held a job. All his friends were doing it. But a slow spiral is still a spiral, and eventually, it caught up with him. He decided to seek treatment for depression before substance use disorder. The result? More medications to add to the mix.
After his difficult choice on the 44th floor, he sought his wife for support and entered treatment. He recognizes how hard it is to say, "I need help." But he also knows just how life-changing and lifesaving having the courage to say them can be. He knows the importance of rehabilitation and support groups.
Scott is proud to be a co-founder of Confidential Recovery. This rehab facility makes privacy a priority and offers all kinds of outpatient resources, from behavioral therapy to embodied mindfulness. They can also facilitate treatment plans that involve a medical professional.
This life as a crisis coach and family navigator is Scott's calling. He's good at what he does, he speaks from experience, and that's why he had the honor of being recognized by CNN as a local hero in 2008.
Since entering recovery, Scott has learned skills he never thought he'd master.
He hasn't learned kung-fu or chainsaw carving. He carries much more important tools in his toolbox.
These include:
The ability to feel his feelings.
Being of service to others.
Knowing what love really means.
Accepting feedback gracefully.
Scott can help you learn these skills, too.
If you are in a situation that is beginning to spiral, if you need someone to give you a reason not to jump, Scott is always just one phone call away. He also welcomes phone calls, texts, emails, etc., from anyone looking for ways to help a loved one struggling with substance use disorder.
If you are facing a situation with a loved one, spouse, or even a child that has started to spiral, call your crisis coach, Scott H. Silverman, at 619-993-2738.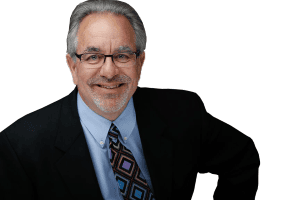 If you are facing a situation with a loved one, spouse, or even a child that has started to spiral, please call me at 619-993-2738.
Scott is the Founder and CEO of Confidential Recovery, an drug counseling program for adults in San Diego.
About Scott H. Silverman: Scott has been fighting against addiction for over 20 years, one person, speech, and book at a time. You can buy a copy of his latest book "The Opioid Epidemic" here.