SAN DIEGO – Scott H. Silverman was featured on KUSI recently to discuss the addiction epidemic and his new book..
Nationally, opioid overdoses are up about 28%, and in San Diego, they've risen a staggering 400%. A major contributor to the problem is the prevalence of counterfeit medications that have fentanyl in them, which can be deadly.
But, there is hope and help, Silverman reiterated. Scott's new book, "The Opioid Epidemic," is available now and you can purchase it here: The Opioid Epidemic.
Scott encourages viewers to call him anytime for help at 619-993-2738.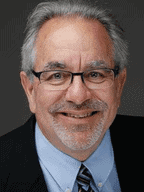 © 2021 Scott H. Silverman, "Your Crisis Coach"
About Scott H. Silverman: Scott has been fighting against addiction for over 20 years, one person, speech, and book at a time.  Contact Scott by calling (619) 993-2738 or visit Your Crisis Coach to learn more about Scott's work and public appearances.  You can buy a copy of his latest book "The Opioid Epidemic" here. Scott is the Founder and CEO of Confidential Recovery, an outpatient addiction treatment program in San Diego.