When you hear the term "drug addict," you might picture gangsters and residents of Skid Row. You might think of actors and musicians. Drug use is only something that afflicts the very poor or the very rich—isn't it? The truth is, of course, that anyone can fall victim to addiction.

In the wake of the death of Foo Fighters drummer Taylor Hawkins, we think it's important to take a moment to remember that this is a disease, it affects everyone, and the only defense we have is education—preferably preventive education.
When Rock Stardom Leads to Rock Bottom

According to CBS News, Hawkins had ten different substances in his system at the time of death. These include marijuana, antidepressants, benzodiazepines—and opioids. It's no secret that in 2001, Hawkins suffered a heroin overdose that left him in a coma for weeks. In his words, "If you put a line of something in front of me, I was like, 'Yeah, I'll do that.'"

While the official report has yet to be released, it's safe to say Hawkins lived a hard life. In an article by Classic Rock & Culture, he mentioned that he's "not an A.A. dude" and insists he "has a system that works" for him.

Although he was a celebrity, these words are ones that Scott has heard from many addicts, especially functioning ones. Denial is the most significant barrier between addicts and recovery. That's why, most of the time, it's friends or relatives who reach out to Scott on behalf of a loved one.

When you're famous, it's harder to find someone to challenge your lifestyle, and it's easier to gain access to the drug of your choice. We admire Hawkins because, while he struggled with substance use disorder, he also denounced the glamorization of drug use: "I don't think that glamorizing that lifestyle is a good thing – I just don't. I think it's a bad message."

Keep your loved ones close. It's hard to watch a favorite celebrity suffer through addiction, and it's harder to hear about their passing. However, we must keep in mind that this is not something that only happens to other people. It will be even more difficult if you have to be notified of the passing of a loved one.
The Opioid Epidemic is very real, and chances are it is already affecting someone in your neighborhood—and, no, we don't mean the degenerate on the street corner. We mean someone you know, someone in your close circle of friends and family, someone you love.

Know the signs of addiction. Recognize that even someone you see as "successful" could be dealing with substance use disorder. Educate yourself, and raise awareness among those in your circle.

Most importantly, let's work to end the stigma surrounding drug addiction. It's encouraging to see that most of the social media postings surrounding the death of Taylor Hawkins have been sympathetic rather than judgmental. Let his death be a conversation starter. Let it save lives.
In Hawkins's words: "There's no happy ending with hard drugs."
If you are facing a situation with a loved one, spouse, or even a child that has started to spiral, call your crisis coach, Scott H. Silverman, at 619-993-2738.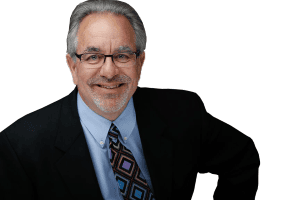 If you are facing a situation with a loved one, spouse, or even a child that has started to spiral, please call me at 619-993-2738.
Scott is the Founder and CEO of Confidential Recovery, an drug counseling program for adults in San Diego.
About Scott H. Silverman: Scott has been fighting against addiction for over 20 years, one person, speech, and book at a time. You can buy a copy of his latest book "The Opioid Epidemic" here.
(c) 2022 Scott H Silverman. All Rights Reserved.