The opioid epidemic is real. If it has not impacted you or your family, you're one of the lucky ones—but know that it doesn't mean you're safe. A child, a loved one, or a good friend could become addicted at any time. Perhaps they already are, and you don't know it yet.
Our goal by saying this isn't to scare you; it's to raise awareness. Since 1999, over one million people have died due to drug overdose, and opioids, both legal and illegal, have played a huge part.
There are 395.5 million people in the United States. The average person will meet approximately 10,000 people in their lifetime. You will meet someone who is suffering from opioid addiction.
Here are some quick facts about the history of opioid use in the United States:
Make no mistake: the only thing standing between your loved ones and the opioid epidemic is you.
What can you do to help fight the opioid epidemic?
Scott shares two suggestions from his book, The Opioid Epidemic: What You Don't Know Will Destroy Your Family and Your Life.
1. We need to adjust our attitudes.
Stigma is the number one reason why addicts don't seek help. They fear losing something, being shamed, or being viewed differently. If we don't begin treating addiction as a disease and continue treating it as a personal flaw, the future for roughly 49 million American citizens is bleak. They'll face jail, an institution, or death.
The last option is that they seek help. It's also the least likely option. You can help an addict make that decision simply by choosing to listen and trying to understand instead of rushing to judgment.
2. We must educate ourselves.
Know what you're up against. Pharmaceutical companies lied to get more medical professionals to prescribe opioids. They are addictive, and if they cannot be avoided, they must be used carefully. Discuss your concerns on behalf of yourself or a loved one with your doctor.
It's also important to know what you have in your medicine cabinet. Teens and addicts will often raid medicine cabinets for old prescriptions. Do you know how to get rid of old medication safely?
Know the signs of addiction. These include personality change, dishonesty, and excessive defensiveness, to name a few.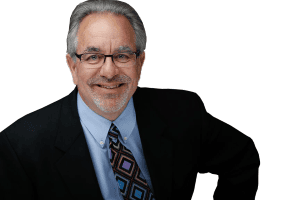 If you are facing a situation with a loved one, spouse, or even a child that has started to spiral, please call me at 619-993-2738.
Scott is the Founder and CEO of Confidential Recovery, an outpatient addiction treatment program in San Diego.
About Scott H. Silverman: Scott has been fighting against addiction for over 20 years, one person, speech, and book at a time. You can buy a copy of his latest book "The Opioid Epidemic" here.
(c) 2022 Scott H Silverman. All Rights Reserved.