Substance Use Disorder is not just bad for your health, relationships, and professional life; it's also deadly. Consider the three NYC professionals who died from a fentanyl overdose in March 2021; they all thought they were ordering cocaine through a delivery service, but the dealers laced it with fentanyl.
We cannot stress enough that drugs do not go through a quality control process. Dealers and manufacturers add fentanyl because it's cheap, potent, and addictive. It might seem counterproductive that they would try to kill their clientele, but they aren't. They just don't care.
In a country where 37 million people (as of 2020) admit to being current illegal drug users, customers are a dime a dozen. Nothing will stop these guys from supplying product—except for lack of demand.
You can experience a successful recovery.
It's never the right time to quit. You'll do it tomorrow. You'll do it after [insert stressful life event here]. But the fact is tomorrow may not come.
Whether your vice is drugs or alcohol, you can enter recovery, and you can do it today. We hope the inspirational stories below will convince you or a loved one to seek help.
1. Scott Silverman
Scott does what he does because he knows what it's like to have substance use disorder. He began abusing drugs and alcohol at a young age and didn't stop until he found himself on the 44th floor of an office building after a blackout that would jeopardize his career. He nearly died, but instead, he chose to live and dedicate his life to recovery and helping others.
Scott has been sober for nearly forty years. He still attends meetings, and he still feels the pull. But he fights it, and he can teach you to do the same.
2. Mary Burt-Godwin
Mary is the host of America Trends on Biz TV—and she's also a recovering alcoholic. Her grandmother was an alcoholic, her father was a functioning alcoholic, and she discovered her own inclination at thirteen. As she grew up, she gained a reputation for being "Party Mary." She had kids and jumped on the "wine mom" train. Eventually, a friend called her out for her risky behavior, and she decided to make a change.
Mary entered a 28-day program and has been sober for six-and-a-half years.
3. Bret Boone
If the name sounds familiar, that's because Bret Boone was once a major league baseball player. As you can imagine, this athlete was under a lot of pressure—and he coped by drinking. His social drinking turned into five beers which turned into vodka, which became a downward spiral.
Bret was functioning. He tried rehab several times, but it didn't stick until he retired, began golfing, and met someone in recovery that he could relate to. Bret is now in his fourth year of recovery.
Take the first step to recovery.
Recovery didn't look the same for these individuals and may look different for you. The important thing is that you recognize the seriousness of your situation and take that first step.
Do it for yourself, your family, and your friends.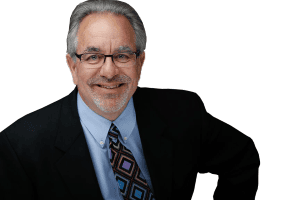 If you are facing a situation with a loved one, spouse, or even a child that has started to spiral, please call me at 619-993-2738.
Scott is the Founder and CEO of Confidential Recovery, an drug counseling program for adults in San Diego.
About Scott H. Silverman: Scott has been fighting against addiction for over 20 years, one person, speech, and book at a time. You can buy a copy of his latest book "The Opioid Epidemic."
(c) 2023 Scott H Silverman. All Rights Reserved.