There is an excellent billboard on the highway in New Jersey that says: "Addiction can happen at any age. So can recovery." It is never the wrong time to explore addiction recovery.
New Year's resolutions have become a bit cliché and often backfire. Resolutions like "I'm going to eat healthier" or "I'm going to run every day" only take one day to ruin. Then, it's too easy for the resolver to say, "Well, I already failed. Guess I'll try again in eleven months!"
The solution is simple: Don't make a strict New Year's resolution. Don't say, "I'm going to stop drinking" or "I'm going to stop using." Make it something that allows you some grace. "I'm going to enter recovery" is an excellent choice.
If you don't enter recovery today, you can do it tomorrow. You haven't failed. If you make the decision today and use tomorrow, you can start again. Recovery looks different for everyone, and it's often a winding road.
This year, we just want you to get on that road.
Here are three signs that you are ready to explore addiction recovery:
1. Addiction is affecting your life.
We speak often about functioning addicts and how carrying on a normal life affects their motivation to seek help. However, functioning doesn't last forever. Eventually, your relationships will deteriorate, and you'll struggle to enjoy activities you once loved. If you're already experiencing this fallout of addiction, it's time to seek help.
2. You want to change.
There is no point in entering recovery if you're not ready to make a change. We encourage family and friends of those dealing with substance use disorder to speak with their loved ones about their concerns, either in the form of an intervention or one-on-one, but we also tell them that they can't fix the person. You have to want the help.
3. You have a support system.
It's much harder to recover from addiction alone. Whether you have a loved one or group of loved ones to help you stay on the right track, go to meetings, or enter a recovery program, have a plan. Have someone you can call when the craving hits—because it will hit.
Scott Silverman has remained sober for over three decades but still attends regular meetings. The road to recovery is never-ending. You make a choice to stay on it every day. Know your motivation, remember why you want to commit, and don't be afraid to ask for help.
Addiction recovery assistance is a phone call, text, or e-mail away.
Stat News shares that 75% of people who attempt to recover from a substance use disorder succeed. It may take several attempts, but stay determined, and you will be one of them.
Scott H. Silverman is always available to help you get started on your recovery journey. Call or text 619-993-2738, day or night, no matter your location, to speak with him. You can also contact him via e-mail.
Don't wait. This is your year.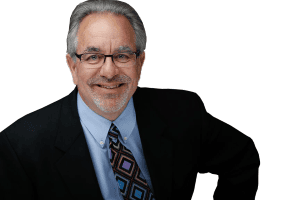 If you are facing a situation with a loved one, spouse, or even a child that has started to spiral, please call me at 619-993-2738.
Scott is the Founder and CEO of Confidential Recovery, an drug addiction treatment program in San Diego.
About Scott H. Silverman: Scott has been fighting against addiction for over 20 years, one person, speech, and book at a time. You can buy a copy of his latest book "The Opioid Epidemic" here.
(c) 2023 Scott H Silverman. All Rights Reserved.