Valentine's Day may look different for a marriage recovering from substance use disorder. A card and chocolates aren't enough to repair a bond damaged by addiction. Instead, what your spouse needs is proof that addiction won't control your life, or theirs, any longer.
Studies have shown that substance use disorder is responsible for the deterioration of approximately one-third of marriages. A participant in one such study stated, "[My husband] never admitted that he even drank." If you cannot admit you have a problem, then your relationships—romantic or otherwise—are likely to crumble.
If you can admit you need help, then you've already taken the first step towards recovering your life and your marriage. Scott Silverman is one of the few who managed to fight his demons, win the battle, and keep his marriage intact.
Here are three tips Scott offers to help your marriage survive addiction:
Admit you have a problem.
Addiction is responsible for all manner of marital sin, from simple dishonesty to verbal and physical abuse. Some things cannot (and should not) be forgiven. If physical violence is involved, walk away. Let the other person walk away. Focus on newer, healthier relationships.
If, however, there is a chance to rebuild trust, then you must forgive yourself first. Often, marital mistakes made in the shadow of addiction result from shame and denial, of not wanting to show weakness or lack of control. The inability to admit you have a problem only hurts you and your partner.
Be honest with yourself, be honest with your partner, and admit that you need help.
Make recovery a joint project.
Although the partner with SUD may carry the weight of what went wrong in the marriage, repairing a relationship can never be a one-way street. Stigma is still very real, and as PsychCentral mentions, you, as the addict, may feel rejected and ashamed.
However, you have needs, too, and they deserve to be recognized.
You must be willing to work hard to make amends. You must recognize your spouse's pain, take time to rebuild that broken trust, and provide reassurance. At the same time, your spouse has work to do, too. They must be open to repairing the relationship. They must be willing to help you avoid unhealthy and tempting situations. They must be willing to look at SUD as a disease rather than a personal flaw.
They must be willing to forgive.
Seek professional help.
As Everyday Health says, "It's difficult to heal a relationship without professional help." A family navigator who has experienced what you've gone through—and come out the other side with the love of their life still by their side—might just be the right person to help you not only in your recovery journey but also in your relationship.
Scott Silverman is a crisis coach and family navigator, and he can help you determine which methods could save you and your marriage from the harmful effects of substance use disorder. He can connect you with recovery services, licensed therapists, peer support groups, and more.
When Scott first entered recovery, his coach warned him that there was a very low chance of his marriage surviving the process. He proved them wrong. If you're both willing to work hard for the life you've built together, then Scott would love the opportunity to work hard for you, too.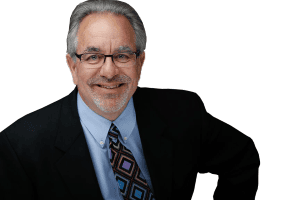 If you are facing a situation with a loved one, spouse, or even a child that has started to spiral, please call me at 619-993-2738.
Scott is the Founder and CEO of Confidential Recovery, an outpatient addiction treatment program in San Diego.
About Scott H. Silverman: Scott has been fighting against addiction for over 20 years, one person, speech, and book at a time. You can buy a copy of his latest book "The Opioid Epidemic" here.
(c) 2021 Scott H Silverman. All Rights Reserved.
Scott H Silverman. All Rights Reserved.