A supervised consumption site is where drug users can get clean supplies for pre-obtained substances and, if necessary, a dose of naloxone (a.k.a. Narcan). As with every new idea, there are two opposing outlooks.
Does this kind of resource encourage drug use and crime? Or does it save lives and help outcasts reconnect with society?
Scott's opinion lies somewhere in the middle. There is no denying that supervised consumption helps reduce stigma and death. But are proponents remembering to look at the big picture—one in which these addicts not only use safely but eventually recover?
Studies show that supervised consumption sites do not cause increased drug use.
Researcher Peter Davidson said in a 2018 interview that "it's reassuring" that no increase in crime and drug use has been seen in countries and communities where these centers are more common. (There are approximately 120 worldwide.) In Davidson's opinion, the lack of a budget is keeping centers in the U.S. from offering more services. Considering those centers are all underground at the moment, it's no wonder why they might be lacking in resources.
When Canada approved the supervised injection site, Insite, they included addiction services under the same roof from the start. The government also had the foresight to perform scientific research on the impact starting from day one. Since 2003, they have not noticed any increase in community drug use, but they have saved 6,000 people from overdosing.
Will the first U.S. supervised consumption site do enough to encourage recovery?
Scott discussed his own opinion on supervised consumption sites in a December 2021 article with SF Weekly. Rhode Island plans to open the first-ever official safe injection site in the United States as a response to the increase in opioid use. Users will have educational materials available at the check-in area, and they will even have the option to test their drugs for unknown substances, including fentanyl.
After using, while in the observation area, there will be more literature, peer recovery coaches, and other resources to help those with substance use disorder. Healthcare practitioners will also be present to administer first aid and get people in touch with recovery services.
Scott, however, believes there is a thin line between supervised consumption sites and the infamous San Francisco billboard suggesting addicts "do it with friends." The short-term goal of safe drug spaces is to prevent overdoses and diseases like HIV, while the long-term goal is to give addicts a second chance to make the decision to enter recovery.
For this to be achieved, there must be more than literature. Scott would like to see a more significant effort from these sites to intervene in drug use, whether it's filling out a questionnaire to make sure those attending the safe space know their options or, better yet, a short counseling session. A large part of the program should be dedicated to making sure addicts know about medication-assisted treatment, rehab centers, and crisis coaches.Proponents of supervised consumption sites must make sure to keep this bigger picture in mind. They may be the only thing standing between helping addicts use and helping addicts recover.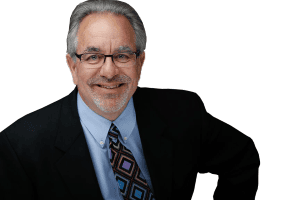 If you are facing a situation with a loved one, spouse, or even a child that has started to spiral, please call me at 619-993-2738.
Scott is the Founder and CEO of Confidential Recovery, an outpatient addiction treatment program in San Diego.
About Scott H. Silverman: Scott has been fighting against addiction for over 20 years, one person, speech, and book at a time. You can buy a copy of his latest book "The Opioid Epidemic" here.
(c) 2022 Scott H Silverman. All Rights Reserved.