Fentanyl has become a major player in the opioid epidemic. Originally prescribed for managing pain in cancer patients in the early 1960s, it made its way to the streets in the early 2000s. From there, it found its way into the bodies of addicts and unsuspecting teens looking to have some "fun." 
Unfortunately, not all fentanyl users made it out of their euphoric experience alive.
Approximately 56,000 people died due to fentanyl overdose in 2020. Keep in mind that the number does not include those who overdosed and survived. Fentanyl is a dangerous force in our society, and our main defense is knowledge.
Here are five things you need to know about fentanyl:
There are pharmaceutical types of fentanyl, which come in the form of pills, lozenges, IV medicine, patches, and oral sprays. The illicit forms come in blotter paper, pills, nasal sprays, eye drops, or powder. All of these methods of use vary in potency, and they are all being sold and used illegally.
People may believe they are using one drug, such as crack or marijuana, only to discover it's been laced with fentanyl. There is no quality control in the manufacturing and selling of illegal drugs.
Fentanyl is fifty times stronger than heroin and one hundred times stronger than morphine. It doesn't take much to cause an overdose.
A fentanyl overdose can occur within seconds of consumption. According to one study by the CDC, many victims who had taken the drug intravenously didn't even have the chance to remove the needle from their arm before collapsing. The best chance of reversal is for someone to treat the person with naloxone nasal spray.
Chances are, you'll realize a loved one has substance use disorder before they do—or at least before they are willing to admit it. Denial is the main obstacle to helping a loved one get on the road to recovery. You'll see the changes in behavior, the changes in priority, and the dishonesty. To avoid the discussion, they'll minimize, rationalize, and lie to themselves.
If you're aware of the dangers of drugs like fentanyl, and you know the signs of substance abuse, then you'll know what to look for. You'll have more tools to get your loved one help sooner rather than later. Timing makes a difference, and sometimes that difference is life and death.
It's easy for someone to ingest fentanyl accidentally, and it's easy to die from fentanyl. Arm yourself by educating yourself.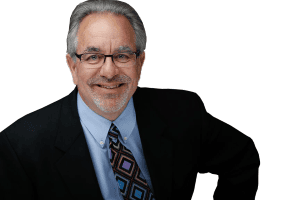 If you are facing a situation with a loved one, spouse, or even a child that has started to spiral, please call me at 619-993-2738.
Scott is the Founder and CEO of Confidential Recovery, an outpatient addiction treatment program in San Diego.
About Scott H. Silverman: Scott has been fighting against addiction for over 20 years, one person, speech, and book at a time. You can buy a copy of his latest book "The Opioid Epidemic" here.
(c) 2022 Scott H Silverman. All Rights Reserved.