The opioid crisis is only getting worse. Drug overdose deaths are on the rise, and factors like Covid-19 and the introduction of fentanyl are responsible for the jump from 46,802 deaths in 2018 to 68,630 deaths in 2020.
But that's not even one percent of the population. It's nothing to worry about, right?
The biggest mistake people can make is not to take the opioid epidemic seriously. The second biggest mistake is assuming it will never happen to them or their family members. 68,630 people died from opioid overdose in 2020, but in 2019 10.1 million people admitted to misusing prescription opioids.
It could be your parent, your spouse, your child. It could be you.
In his book, The Opioid Epidemic: What You Don't Know Will Destroy Your Family and Your Life, crisis coach Scott Silverman outlines seven red flags that may mean your loved one has become a statistic. Don't let them become a death statistic.
Here are the signs that someone close to you may suffer from opioid addiction:
Change in demeanor. This is a personality change. Maybe they seem more on edge or distracted.
Withdrawing from a passion or hobby. Have they lost interest in things they once loved?
New group of friends. Has someone new come into your loved one's life? Does there seem to be a connection between your loved one's recent behavior and the appearance of this person?
Behavioral issues. In children, this may mean skipping school or sneaking out of the house, while in adults, it could mean missing work.
Guarded behavior. Do they seem overly defensive?
Lying. Do they seem to have an excuse for everything?
Drug paraphernalia. They're just holding it for a friend. If you find a pipe, syringe, etc., it's better to overreact than let them overdose.
You know signs of opioid addiction—and now you're worried.
What can you do to help your loved one if you suspect opioid addiction?
First, arm yourself (with knowledge). Read up on the facts about opioid addiction, and research the right way to approach the situation.
Next, listen. Listening and showing compassion can make a huge difference to an addict that knows they are in a bad place but aren't sure how to get out of it.
Last, know your limits. It's true that you can't help someone until they are ready to help themselves, but stigma plays a significant role in the silence of many addicts. Approach them with kindness, and they may respond positively.
Don't forget to create a support system for yourself.
You can always reach out to counselors, interventionists, SAMHSA, or a local recovery center. Confidential Recovery in San Diego strives to make recovery accessible by offering remote services, evening appointments, and intervention services.
Scott is always available to call or text at 619-993-2738, or via email no matter where you are in the world.
For a deeper understanding of the opioid epidemic, from someone who is 37 years sober and has built his life around helping those with substance use disorder, read The Opioid Epidemic by Scott H. Silverman, available on Amazon.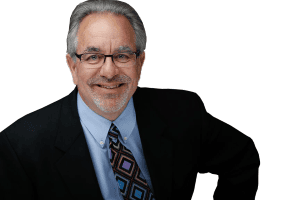 If you are facing a situation with a loved one, spouse, or even a child that has started to spiral, please call me at 619-993-2738.
Scott is the Founder and CEO of Confidential Recovery, an drug addiction treatment program in San Diego.
About Scott H. Silverman: Scott has been fighting against addiction for over 20 years, one person, speech, and book at a time. You can buy a copy of his latest book "The Opioid Epidemic" here.
(c) 2022 Scott H Silverman. All Rights Reserved.