Raising children is not for the faint of heart. Each child is unique, with their own mind, yet most parents can't help feeling as if their child's choices and behavior directly reflect their parenting. Experts (and grandparents) constantly disagree on how different household dynamics, disciplinary tactics, education, nutrition, etc., affect children, which makes parenting the "right" way feel impossible.
Numerous studies show that parental stress affects children negatively—which honestly is just one more thing to stress about.
However, there does seem to be an agreement on one thing:
Pushing kids too hard puts them at a higher risk for substance abuse disorder, anxiety, and depression.
One of the top achieving schools in the country, Wilton High School, performed a survey of students, revealing that 30% experienced high levels of stress due to peer, parental, and academic pressure.
That number crushes the national average of 7%.
While many high-achieving schools are implementing programs to help with social/emotional development and mental health, the most significant impact in this area will come from home. In a recent article published by The South Florida Reporter, crisis coach Scott Silverman offered the following advice to parents:
Praise your child more than you criticize them.
Celebrate your child's successes, and don't harp on their failures.
Let your child succeed on their own, and let them fail on their own.
Remember that your child's feelings are valid.
Scott knows from personal experience as a father and his professional experience as a family navigator that pushing your child just enough can help them. However, yelling at them, putting them down, and trying to make your goals your child's goals can be detrimental.
Nothing is worse than having a child who lacks confidence, engages in negative self-talk, and suffers from anxiety. Eventually, many of these children begin feeling as if they would rather be dead than fail, which leaves just one question unanswered:
How do you know if you're pushing kids too hard?
They will tell you. Look for the signs. The Mayo Clinic lists the following symptoms of stress and anxiety in children:
Increased anger/irritability
Trouble sleeping
Withdrawn behavior
Poor performance in school
Stomachaches and/or headaches
Defiant behavior
The Child Mind Institute adds that the most important factor when knowing when, how, and in which direction to push your child is how well you know them. If your child is interested in video games, don't push them to do sports. If your child isn't doing well in school but is doing well socially, be open to the idea that they may be struggling with an anxiety issue or learning disability.
The best way to get to know your child is to love them, support them, spend time with them, and communicate with them. As we've mentioned before on our blog, listening is vital to effective communication.
If you're concerned that your child may be spiraling, reach out to Scott H. Silverman for help. In partnership with Confidential Recovery, he can help with addiction recovery, intervention assistance, and crisis coaching, and he has access to resources for family counseling.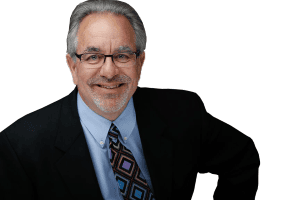 If you are facing a situation with a loved one, spouse, or even a child that has started to spiral, please call me at 619-993-2738.
Scott is the Founder and CEO of Confidential Recovery, an drug addiction treatment program in San Diego.
About Scott H. Silverman: Scott has been fighting against addiction for over 20 years, one person, speech, and book at a time. You can buy a copy of his latest book "The Opioid Epidemic" here.
(c) 2022 Scott H Silverman. All Rights Reserved.