The holidays are a source of joy for many people. For others, they are a reminder of everything they don't have – material and otherwise. The result is a higher rate of stress, depression, and relapse.
In a 2014 poll, the National Alliance on Mental Illness found that 64% of people struggling with mental health reported that the holidays made them feel worse. Loneliness and financial strain were the largest contributing factors.
A peer-reviewed article on Very Well Mind cites "Times of Celebration" as one of the top five causes of relapse. The other four are:
Seeing the substance to which the person in recovery is addicted
Experiencing challenging emotions
Coming in contact with people or places that have a connection with the addictive behavior
Experiencing stress
The holidays have the potential to tick all of those boxes. Holiday parties and holiday partying go hand-in-hand. Holiday memories and facing loved ones can trigger tough emotions. Seeing family and friends has a way of bringing the past into the present, which may lead to reminiscing about life pre-recovery.
And, honestly, what part of the holidays isn't stressful?
This Thanksgiving, crisis coach and recovery expert Scott H. Silverman has a few tips to get you over the river, through the woods, and on track to your recovery goals.
Keep your stress under control.
Easier said than done, right? It isn't a cure-all, but mindfulness exercises such as meditation, breathing exercises, and even just going for a walk can work wonders to keep your stress level in check.
Reach out to friends and family.
Your loved ones are busy, and you don't want to bother them. Do it anyway! Which is more stressful? Asking your friends, family, and recovery group for some extra support or putting them through a relapse? (The correct answer is the first option!)
Ask for help.
Maybe you're doing everything right, and it just isn't working. You still feel the pull of addiction. You still feel depressed. That's okay. It's why crisis coaches, family navigators, and treatment organizations exist. Reach out to them
Bonus tip for the loved ones of addicts: If there is an addict in your life, it may be best to assume the holidays will be hard for them. Assume they will need extra support. Check in with them often. Remember to put all judgment aside and just listen. If your loved one does relapse, or if you just aren't sure how to reach out, a family navigator may be able to help.
Scott H. Silverman is a crisis coach and family navigator based in San Diego, California. A recovering addict himself, he has dedicated his life to helping others enter and stay in recovery.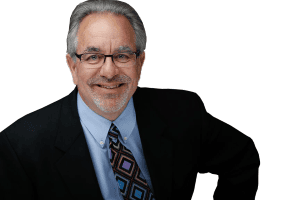 Reach out to Scott personally by calling or texting 619-993-2738. You can also contact the professionals at Confidential Recovery, an outpatient addiction treatment center. If you or a loved one is struggling this holiday season, remember that hope and help are out there.
Scott is the Founder and CEO of Confidential Recovery, an outpatient addiction treatment program in San Diego.
About Scott H. Silverman: Scott has been fighting against addiction for over 20 years, one person, speech, and book at a time. Contact Scott by calling (619) 993-2738 or visit Your Crisis Coach to learn more about Scott's work and public appearances. You can buy a copy of his latest book "The Opioid Epidemic" here.
(c) 2021 Scott H Silverman. All Rights Reserved.