During Scott's October 17th KUSI interview, journalist Elizabeth Alvarez mentions that we sometimes get too caught up in thinking of veterans as heroes. We forget that they are people, too—people who have experienced unimaginable trauma.
In fact, they do it for the rest of us so that we never have to go through it.
Make no mistake: our troops are heroes. However, coming home can be a challenge. In the military, soldiers are taught to be self-sufficient. They follow orders; they figure it out. They are the help. Then, they have to leave that part of themselves behind. They have to acclimate to family life and rejoin society, all while carrying the weight of their unique experiences.
As of 2016, there were 231,602 veterans in San Diego. That means twelve percent of the entire veteran population of the United States resided in our region. According to the U.S. Department of Veterans Affairs, approximately 1 in 10 veterans who fought in the Iraq and Afghanistan wars struggle with drugs and alcohol. Nearly one-third of veterans being treated for substance use disorder also have PTSD.
In short, our veterans are turning to drugs and alcohol, and they need specialized care.
We see a similar issue in first responders, and around 25% of San Diego's first responders are also veterans. It's a safe role for them, a space where they can still serve and protect. However, for veterans, the experiences of a first responder sometimes compound the existing trauma of war.
What's more, first responders are often in a career where asking for help may be perceived as a sign of weakness. It often is in the military.
This Veterans Day, Be brave. Reach out.
At Confidential Recovery, Scott makes America's veterans a priority. In fact, a veteran sits on the board of directors, ensuring that these heroic men and women are treated with all of the respect and care they deserve.
If you know a veteran who is struggling with addiction, don't wait for them to come around. The truth is it may never happen. Reach out on their behalf. Family and friends play an important role in any addict's recovery process, which is why Scott provides family navigation services as well as crisis coaching.
If you are a veteran, rest assured that Scott and the folks at Confidential Recovery will help you find a recovery journey that works for you. In addition to specialty therapists and group meetings, the organization can provide other services, too. For example, many veterans are uninsured, even though they don't have to be.
Let us make your recovery easy, affordable, and permanent. You can also trust us to make it confidential; it's in the name, after all. By offering services at a nondescript building, around even the most demanding schedules, we aim to help you keep your private life private. We will also keep it healthy, fulfilling, and substance-free.
As Scott says, "If you want help, it's here."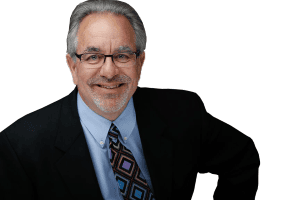 If you are facing a situation with a loved one, spouse, or even a child that has started to spiral, please call me at 619-993-2738.
Scott is the Founder and CEO of Confidential Recovery, an outpatient addiction treatment program in San Diego.
About Scott H. Silverman: Scott has been fighting against addiction for over 20 years, one person, speech, and book at a time. Contact Scott by calling (619) 993-2738 or visit Your Crisis Coach to learn more about Scott's work and public appearances. You can buy a copy of his latest book "The Opioid Epidemic" here.
(c) 2021 Scott H Silverman. All Rights Reserved.