In May 2018, the Substance Abuse and Mental Health Services Administration (SAMHSA) released a report concerning mental health problems and substance use disorder in first responders. The report showed that first responders are at a much higher risk than most of the population to suffer from mental health issues—including substance use disorder (SUD).
Take a minute to think about the term first responder. We know it means that someone is a dispatcher, firefighter, EMT, or police officer. But we may not think about everything that being first on the scene of a crime or accident entails.
First responders witness horrific scenes, put themselves in harm's way, and feel the pressure of being the only ones who can help in a life-or-death situation every single day. Disaster, risk, physical strain, and emotional stress are unavoidable for them. In fact, they jump into situations we can only imagine, and they do it headfirst. They do it for us.
We mentioned in our Veteran's Day post that military personnel and first responders share a lot of traits. They all serve and protect, and scores of them suffer from post-traumatic stress disorder, depression, suicide ideation, and substance abuse.
In a recent article, Scott H. Silverman outlines a few of the reasons why first responders may turn to drugs or alcohol:
Supervisors don't pay enough attention to the well-being of the responders, resulting in a feeling of isolation. First responders are never taught how to cope in a healthy way.
They self-medicate to deal with their anxiety, and they may self-medicate even more to handle the stress of their workload.
Binge drinking is often a part of first responder culture.
First responders may become addicted to painkillers after an on-the-job injury.
The statistics are shocking.
Firefighters typically drink and binge drink twice as much as the general population. Police officers are twice as likely to abuse drugs or alcohol as the general population. According to a 2013 article, 69% of EMS personnel surveyed said they did not have enough time to recover from a traumatic event before experiencing the next one. That could explain why a 2017 study found that female EMTs had three times the rate of smoking, alcohol consumption, and drug use than the general population.It doesn't have to be this way. Stigma is slowly becoming a thing of the past, and no one—not even a first responder—needs to feel ashamed for struggling with addiction. This is why workplaces now offer resources like employee assistance programs (EAPs). Many outpatient treatment centers will keep your information confidential, like Confidential Recovery in San Diego. There are people you can turn to, like Scott.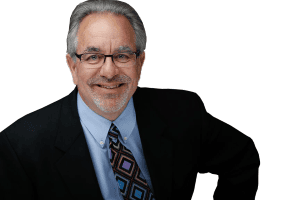 If you are facing a situation with a loved one, spouse, or even a child that has started to spiral, please call me at 619-993-2738.
Scott is the Founder and CEO of Confidential Recovery, an outpatient addiction treatment program in San Diego.
About Scott H. Silverman: Scott has been fighting against addiction for over 20 years, one person, speech, and book at a time. Contact Scott by calling (619) 993-2738 or visit Your Crisis Coach to learn more about Scott's work and public appearances. You can buy a copy of his latest book "The Opioid Epidemic" here.
(c) 2021 Scott H Silverman. All Rights Reserved.