Curious about the best way to embrace sobriety? Just be strong. Have self-control. And don't forget that good attitude! It's that simple.
Wouldn't it be nice if that were true?
Unfortunately, getting sober, staying sober, and embracing sobriety are very different and complicated processes. Imagine telling someone with type 2 diabetes to buck up and get over it. Just look on the bright side!
Those with type 2 diabetes need to monitor their blood sugar levels, stay on top of their medication, eat healthy, and exercise. When it comes to this condition, it's all about being strong, having self-control, and keeping a good attitude! Some succeed. Around 87,000 people in the U.S. per year don't.
Managing a disease isn't easy. It's hard to be the only one not eating junk food at a party. It's hard to be the only one not drinking at a party, too.
But Scott Silverman and his team are here to help with tips for embracing sobriety, even when no one else around you is:
1. Connect.
Staying sober is impossible without a solid support system. Find people who will really listen to you and not just assume they know what's going on in your life. You may need to look outside of current friends and family and toward someone who knows what you're going through. Join a recovery group or find a peer counselor.
You will be tempted, and you need to know you have a safe space to talk about your feelings and frustrations.
2. Know your triggers.
Try to avoid tempting situations. If you know you always drink or use in a particular atmosphere or with certain people, don't put yourself in that position. You may have to burn some bridges, but your health is worth it.
3. Be prepared.
You might feel awkward discussing your addiction, especially if you're at an event that doesn't include close friends. You could prepare an answer ahead of time. Tell the truth in a way you're comfortable with ("My drinking was getting a little out of hand.") or lie because it's none of their business ("I'm driving tonight." or "I'm doing dry [insert month here]."). You may also be able to avoid the whole situation with a mocktail.
4. Stay focused.
Get organized and make goals. Write them down. Know what you'll lose if you go back to drinking or using. You may have a financial, familial, or health goal. You may have a point of pride goal. Tom Sayer was only planning to stay in Alcoholics Anonymous as long as required. Then, he received his coin celebrating 30 days sober, and it inspired him to continue. Maybe you want that one-year coin.
It's important to remember that relapse is a normal part of recovery from substance use disorder. Don't use that as an excuse—but don't beat yourself up if it happens. Try to keep these tips in mind, and if you need some extra help, it's only a phone call away.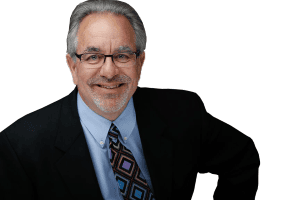 If you are facing a situation with a loved one, spouse, or even a child that has started to spiral, please call me at 619-993-2738.
Scott is the Founder and CEO of Confidential Recovery, an drug counseling program for adults in San Diego.
About Scott H. Silverman: Scott has been fighting against addiction for over 20 years, one person, speech, and book at a time. You can buy a copy of his latest book "The Opioid Epidemic" here.
(c) 2022 Scott H Silverman. All Rights Reserved.