Today Scott received this message from a family that he has worked with. We are sharing it with their permission to serve as a reminder that there is help and hope.
Scott Silverman saved our relationship with our daughter. We knew she needed help, but we had no idea how to help her. We saw signs of drug abuse, but we felt like our hands were tied. As her parents there was very little we could say that she would listen to, but she listened to Scott.
Finally, she was listening to a person that had traveled the road of addiction. Scott didn't talk at her; instead he listened to her, interjecting humorous stories of his past. Scott made my daughter feel at ease and totally comfortable. Honestly, I don't think she ever realized she was being coached. He met her where she was at and understood the feelings that she was experiencing. During their time together, my daughter came to the realization that she needed help. She willingly decided to go to an outpatient facility, and that one decision changed the trajectory of her life.
Drug addiction is a family disease, and we needed an outside source, someone separate from our family to bring clarity to the situation and that person was Scott.
Thank you, Scott for bringing our family out of the chaos.
ILK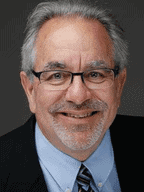 © 2021 Scott H. Silverman, "Your Crisis Coach"
About Scott H. Silverman: Scott has been fighting against addiction for over 20 years, one person, speech, and book at a time.  Contact Scott by calling (619) 993-2738 or visit Your Crisis Coach to learn more about Scott's work and public appearances.  You can buy a copy of his latest book "The Opioid Epidemic" here. Scott is the Founder and CEO of Confidential Recovery, an outpatient addiction treatment program in San Diego.